Real Estate Law Services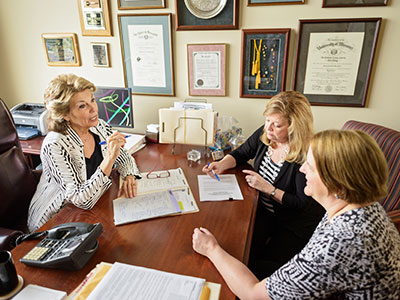 Real Estate can be an inseparable part of a person's estate or business. Our firm recognizes both the simple and challenging nature of owning real estate and stands ready to help with whatever issues need to be addressed.
Preparing contracts for sale of real estate. We create and prepare sale contracts that comply with the rules and regulations of your state for commercial and residential properties.
Preparing lease agreements. We prepare lease agreements for commercial and residential properties. We can also assist with actions for eviction, rent and possession, damages, and collection.
Preparing general warranty and special warranty deeds. Deeds transfer and convey ownership from buyer to seller. Through the deed, the seller warrants, or promises, to have clear title to the real estate. It also includes information about property and must be approved and signed by the seller.
Preparing beneficiary deeds as part of a client's estate plan. A beneficiary deed involves the transfer of real estate upon the death of the owner in order to avoid probate. It can also be drafted to transfer real estate to a trust at death.
Preparing quit claim deeds and other transfers of property. Quit-claim deeds can be used when transferring real estate between family members or to a former spouse or to a trust.
Landlord/Tenant. As a natural corollary to our expansive real estate practice, we also prosecute and defend cases in the landlord/tenant context. We regularly assist landlords the timely and cost-effectively eviction process.
Real Estate law involves quite a bit of legal planning and regulations to ensure that property is titled and conveyed property. Chinnery Evans & Nail want to make sure your real estate transfers and transactions are accurately executed and recorded. We evaluate the nuances of each situation and transaction to ensure you're legally covered. If you or a family member are looking for a Real Estate attorney in the Kansas or Missouri area, reach out to us today!