Business Law Services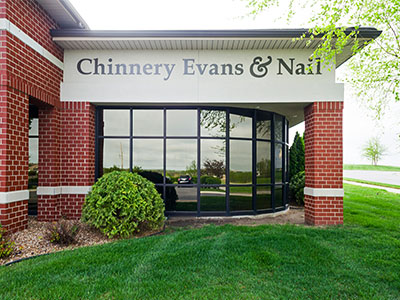 Our Business Law practices includes the establishment and operations of businesses and non-profits. Chinnery Evans & Nail assists with a wide range legal services throughout different phases of the business including the following:
Setup and initial organization of documents, filings with Secretaries of State, articles and by-laws: Documents are an essential part of safeguarding your business. Whether it's bylaws, operating agreements, business succession plans, leases, or privacy policies, we can help get everything organized and maintained for the successful creation of your business.
Mergers and Acquisitions: We can help outline and define the terms and conditions in the sale of a business. We represent buyers and sellers in the purchase and sale of stock or company assets. We assist in the negotiation and drafting of documents, in the due diligence entailed with the sale or purchase, and the complexity that leads up to and follows the closing of the deal.
Memorializing buy-sell terms and shareholder agreements: Partners in businesses may wonder what will happen to the partnership when one partner dies or is incapacitated. Our firm aims to help the business owners work through those considerations. We also help business clients plan for the impact of a partner's possible divorce or personal bankruptcy or for a partner's retirement. Whatever the contingency, it's extremely important to document the arrangement with the appropriate legal terms to avoid further confusion or litigation. We can assist with the planning of ownership changes, as well as draft any related agreements.
Transfer on death designations of interests in closely-held businesses: This designation allows the owner to choose a recipient who will succeed to ownership of a business when the owner has passed and without going through probate. Having the appropriate legal documents in place for this transfer is vital to the transfer being allowed. Both Missouri and Kansas allow for these at-death transfers and we can assist with drawing up the designations.
Employee Stock Ownership Plans (ESOPs): As an IRS qualified retirement plan, ESOPs allow employees to invest in the business. An ESOP offers significant tax advantages for business owners. We can assist you in deciding if an ESOP might be a smart strategy for your business.
Profit-sharing and performance incentive plans: These plans can help the business attract, reward, and retain its valuable employees. We help outline and document the nuances of these plans.
Maintenance of annual corporate minutes and required filings with Secretaries of State: Business owners often overlook, or are simply too busy, to give adequate attention to the preparation of the company's annual minutes. In addition, each state has its own rules when it comes to what a company is required to file each year. Chinnery Evans & Nail can help both the Missouri and Kansas business with these essential maintenance services.
Service as registered agent: CEN Registered Agent, Inc. can accept all legal documents that are served on your business and assist in any necessary action steps on those documents.

Contract Drafting: Our firm supports a myriad of contract drafting services, including asset purchase agreements, stockholder agreements, employment contracts, and general business contracts. The attorneys of the firm apply their wide range of knowledge in order to help businesses, large and small.

Litigation Support: We offer litigation support services to our business clients. When appropriate, we may help resolve intra- or inter-business disputes. We also assist clients with collection efforts. The firm aims to handle these issues in an efficient and cost-effective manner.

As more falls under each category than we can list, we've found that our clients often need assistance beyond these listed specialties. Chinnery Evans & Nail is a full-service firm, providing legal services to many of your business law initiatives and needs. We are there to help ensure your business has a committed and trusted legal team behind you from creation to acquisition to dissolution.