Elder Law and Special Needs Trusts Services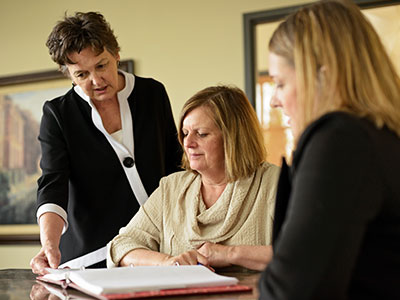 Our attorneys are here to aid and assist our older and disabled clients and their families during tough times. While there are a wide range of elements to handle when it comes to elder law and how they interact with government benefits and programs, we assist with the important care planning and medical issues that may affect an aging or disabled person. Chinnery Evans & Nail facilitates our clients with the following:
Benefit & Medicaid Planning: As we age, it's important to feel at ease knowing our Medicaid planning is being managed. With a goal to conserve and distribute assets while ensuring minimal to no impact on government benefits, we are here to assist our clients navigate through the process and achieve the stability you need.
Long Term Disability Planning: We strongly believe there is no such thing as being "too prepared" when it comes to long-term disability planning. If an accident or severe illness left you or a family member disabled and has prevented you from being able to work or pay for certain expenses, disability planning is a misfortune everyone should plan for. Our elder law attorneys help determine items such as placement options, asset protection, and paying for care.
Special Needs Trusts: Whether you wish to leave funds for the benefit of someone receiving government benefits or you are currently receiving benefit and wish to protect the proceeds of a personal injury settlement or inheritance, our attorneys can work with you and determine whether a special needs trust is a possible solution. We will also work with you in exploring alternative options, including the use of an ABLE account.
When working with Chinnery Evans & Nail for your long-term care needs and Medicaid planning, we can give you the comfort you need knowing your family and loved ones are covered and protected. Elder Law planning is an essential part of planning for the future and ensuring that all last wishes are met. If you're looking for assistance with your Elder Law needs, rely on Chinnery Evans & Nail.